Strategies to Use for Playing Roulette Smartly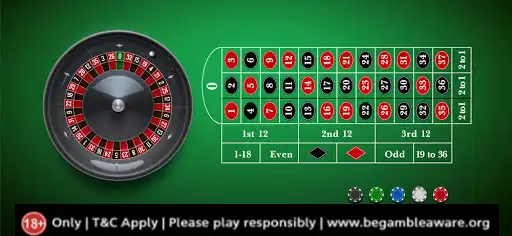 The strategy for playing roulette is straightforward
The primary thing that you must know about roulette is to play the game on the wheel, which has 37 spaces. No other strategy will yield any better results when playing the game of roulette.
However, there are several different aspects that you could consider to influence the results while playing the game of roulette. And you could use all the strategies to become a pro roulette player, as roulette is a big profit centre for the best online casino.
So, let us check out the tricks or tactics that you could use to play the game of roulette and make profits.
Use mobile and online casino roulette bonuses.
Let's say you deposit £900 to play the roulette game. Then you could play for a longer period of time if you keep the bet as low as possible. But eventually, all your money would go to the casino, unless you halt your game before losing it all. A casino, like any other business, is keen to earn profits. You may win some games, but ultimately you will end up losing all your funds if you don't control your play.
Most casinos offer a low wagering casino bonus to new players when they sign up with the best online casino. Therefore, check out the bonuses offered by mobile and online casinos for playing the game of roulette. Bonuses will give you an extra edge while playing the game. You could enjoy the game for a longer period, and you may win some games and get amazing rewards as well. However, read the terms and conditions of the bonus slowly before signing up with the casino because many casinos do not offer a bonus for playing roulette.
Place one wager for every spin.
No matter the size of your bet, the casino policy remains the same for each wager you place while playing roulette. Hence, you will end up giving the same kind of money to the casino over time regardless of how you bet.
When you place a single bet for £30 on the roulette wheel, the total risk is £30. But when you place two separate bets on £30 each in the same roulette spin, then you risk £60 in one spin. Simple math will show that you are giving twice the amount of money to the casino by placing two bets in one spin. This way, your resources are depleting faster, and you have less time to think and plan your strategies. Therefore, take it slow and think about your next move. This way, you can play longer and enjoy the game of roulette.
Think about your moves and play just one bet for every spin, irrespective of the temptation to play another bet in the same spin. This practice will save money and allow you to control your game of play.
Make smaller bets.
Another method of reducing the risk while playing at the best online casino is by placing smaller bets. What if your bet is £20 or £10 instead of £30 per bet? You would lose only half the money in the long term. Plus, you will be able to play for a longer period of time. This means that you will get more number of spins and more chances. And who knows? You may even win some games.
With the help of a low wagering casino bonus, you can plan your game so that you stay in the game of roulette for a longer period of time. Wagering small amounts can reduce the number of losses, and therefore, limit the risks of playing the game of roulette. You must understand that eventually, the casino will have all your money. Therefore, place lower wagers and take the game longer. Devise newer tactics to play the game longer. Plus, lower bets allow you to think about winning some games, which is more fun than simply placing bigger bets and losing all your money in one go.
These are the ultimate strategies that you should implement when playing the game of roulette. You could also implement the same strategies when you play slots online. Remember, the goal is to enjoy every casino game you play. Do not fall prey to the lure of the winnings. Place smaller bets and take the game longer. This way, you will enjoy it better.
If you want to play slots online, then you must visit WatchMySpin today.